Getting your automation strategy right
Download our FREE Automation Conversation slide deck
The vast benefits of automation are clear to see, but the automation technology options available are equally vast and the varying benefits are not necessarily always clear! Research suggests that many businesses are confused by the options and this is creating a barrier to long term success.
If you're finding Board discussions don't get to the bottom of what you need your long-term automation strategy to achieve, we can help shift the conversation so you can easily identify the best investment strategy for your business.
We've compiled an insightful slide deck that features the considerations, tips and advice that your Board need to hear to ensure the right automation investment decisions can be made.
You can choose to view a PDF version of our Automation Conversation slide deck for information, or alternatively, we've made it easy for you to download it in presentation form so you can make it your own to present to your teams. Use the form to download yours today!
Register to download your free slide deck
Spherica needs the contact information you provide to us to contact you about our products and services. You may unsubscribe from these communications at any time. For information on how to unsubscribe, as well as our privacy practices and commitment to protecting your privacy, please review our Privacy Policy.
Register to download your free Automation Success Kit
Spherica needs the contact information you provide to us to contact you about our products and services. You may unsubscribe from these communications at any time. For information on how to unsubscribe, as well as our privacy practices and commitment to protecting your privacy, please review our Privacy Policy.
Automation Success Kit
Download your Success Kit today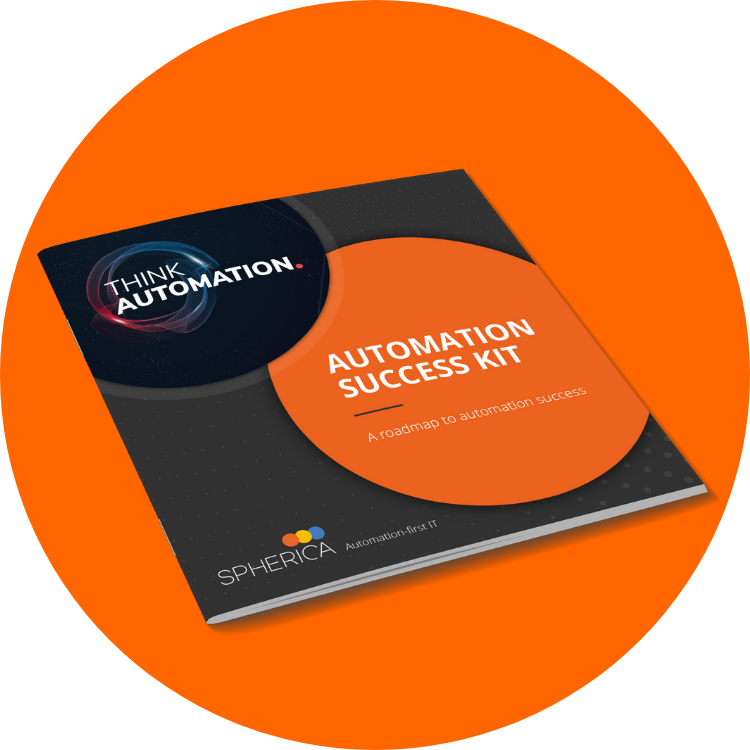 You can also read more detailed expert tips and advice in our 10-step guide towards automation success. Download your free Automation Success Kit and see how you can define your goals, set your objectives and begin your journey towards automation success!
Learn how Intelligent Automation can transform your business
Streamline processes to increase efficiency
Connect siloed systems to enhance productivity
Reduce repetitive manual work
Eliminate the risk of human error
Improve employee and customer experiences
Enable innovation and drive your business forward
Ultimately save your business time and money
Use the form to access your free automation success kit!