Let's change the conversation about automation
Process automation is the hottest topic in business today, and the benefits automation can deliver are truly business-changing, but getting the strategy right is a huge challenge that is creating a significant barrier to success for many businesses. To address this, the first thing we need to do is to stop talking about automation in the way we do today.
In our whitepaper, 'Why we need to stop talking about automation', we will address why we need to change the conversation around automation, and what steps businesses can take to implement a successful automation strategy.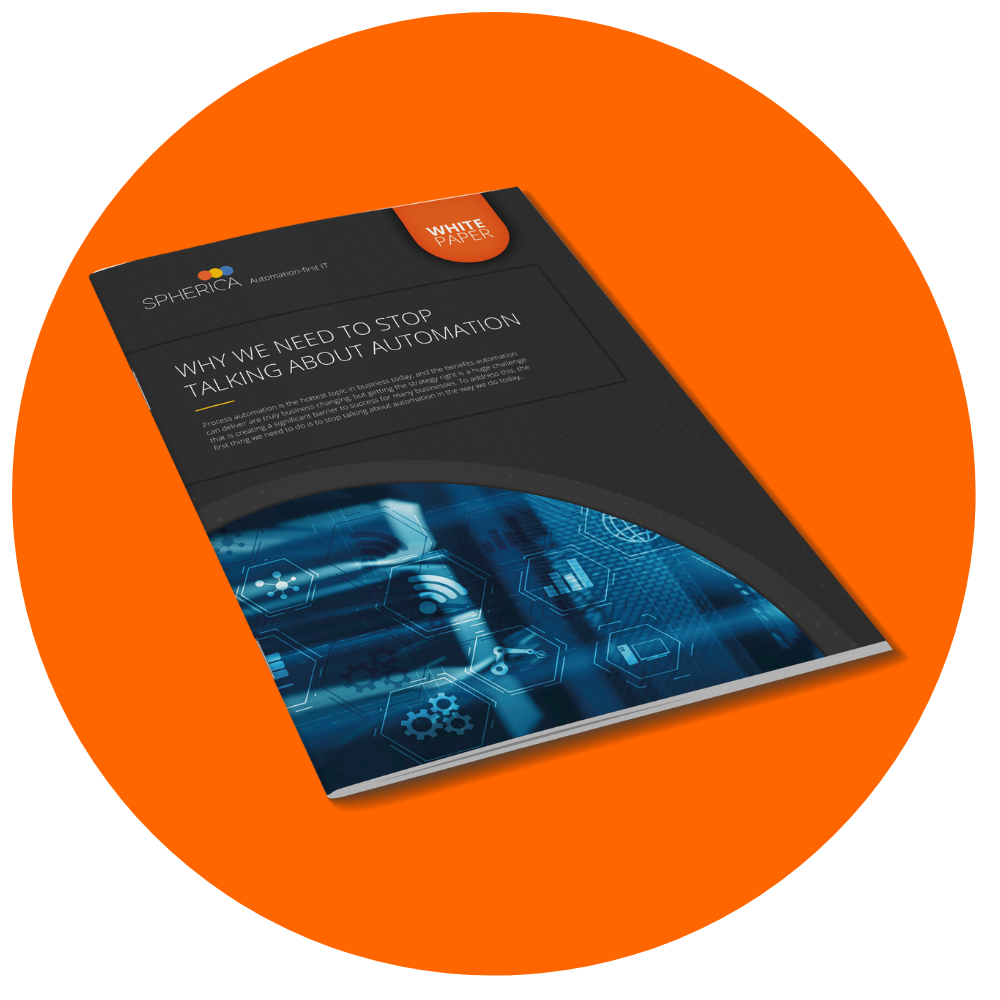 Download your whitepaper here
Spherica needs the contact information you provide to us to contact you about our products and services. You may unsubscribe from these communications at any time. For information on how to unsubscribe, as well as our privacy practices and commitment to protecting your privacy, please review our Privacy Policy.